When you are applying for a Car Salesman position, you should pay attention to the details of your resume or cover letter. It is very important to understand what the company really wants and highlight them to your resume/cover letter. Lets see how a Car Salesman resume/cover letter should look like, and why each company might require a different resume format!
Car Salesman Resume / Cover letter
The most obvious answer to "What should I write for a Car Salesman position?" question is the education and working experience. The trick is NOT to just write them to your resume or cover letter, but HOW to write and present them.
Generally, resumes should not be more than 2 pages, because the Human Resources department would have to deal with hundreds of resumes. The "KEY" words of the Car Salesman position is the SALES. You need to show them that you are an expert in sales.
Show that you are expert in Sales – Car Salesman
There are two ways to do that, either through your education or through your working experience.
If you lack on working experience, then you need to show them that your education helped you to understand how sales works and that you are capable with a quick training to become an expert.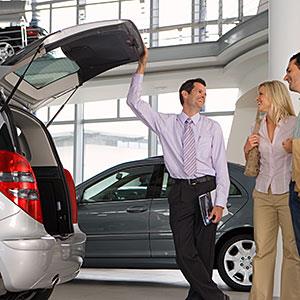 You need to write about the classes related to Sales, and even highlight them the topic of your dissertation. After listing them 3 major sales classes and the topic of your dissertation, you need to write 2 or 3 lines of the benefits you gained from them. Also, it is good to mention sales tactics and methods to increase company's sales.
Do you have working experience as a Car Salesman?
Most of the times, working experience is more welcomed than the education. Working experience shows that you have actual experience to this area, and they can measure better your potential!
Always do the following to your Car Salesman Resume:
Write the company you worked for with large font.
Write the years you worked on each company.
Write the area of expertise you trained to.
Write the tasks you carried on.
Write your accomplishments (Sales per month and Customer support)
Depending on the Car Salesman job post, you will be able to determine which area should be highlighted more.
Send us the job post and we can prepare you a resume sample which will increase your chances of getting to an interview!